Top 10 Autism Traits Which Get Overlooked
There is so much about autism that people don't understand. While it's easy to focus on how the condition makes daily life and social interaction challenging, people with autism also have many unique skills and abilities which get overlooked.
Interestingly, there is research that suggests that low-functioning people with autism may be gifted, and more intelligent than people without autism in some ways. This is mainly because of how their brains process data which makes them better at understanding numbers and patterns. Other studies have found that because people with autism tend to excel at visual processing they are up to 40% faster at problem-solving than other people.
People with autism have a lot to offer the world. It's time to re-evaluate and challenge what we know to be true about autism. This is the only way we'll confront the many misconceptions about the disorder while also helping people with autism become functional members of society.
In the spirit of World Autism Awareness Month, we've put together 10 of the top autism traits most autistic people have. It's our hope that by focusing on their strengths, people will learn to see autism as more than a disability.
Trait 1. People with autism have exceptional long-term memory
Individuals with autism tend to have exceptional long-term memory. While they may struggle to recall things that happened a few minutes ago, they're often able to remember events that took place years ago with vivid detail. In addition, most people with autism have an impressive ability to rote learn. The ability of someone with autism to recall facts is so unique it may, at times, seem like they have an encyclopedic memory
Trait 2. People with autism excel at auditory and visual tasks
Research indicates that people with autism excel at auditory and visual tasks. In fact, many with autism outperform others at tasks that require these skills. This explains why individuals with autism do better on nonverbal intelligence tests. One study found that those with autism completed tests that required visual thinking and pattern recognition 40% faster than people without autism.
Trait 3. People with autism excel at creative thinking
Creative thinking may not be the first thing that comes to mind when you think of autism, but there are studies that suggest that people with autism may excel at creativity. In one study, the participants were asked to think of as many non-obvious uses for a brick and paper clip. Interestingly, while the participants with autism didn't come up with as many solutions as the other participants theirs were highly creative. It's also significant to note that the individuals with autism jumped straight to the innovation solutions while the other participants started with the obvious uses first.
Trait 4. People with autism demonstrate impressive math skills
It's not uncommon for those with autism to excel at math. Their impressive mathematical ability and problem solving skills are tied to a unique pattern of brain organization. In one study, it was found that high-functioning children with autism far outperformed their peers when it came to standardized math tests. They also used sophisticated problem solving strategies which didn't rely on rote learning or counting on their fingers. The study's lead researcher explained: "Our study supports the idea that the atypical brain development in autism can lead, not just to deficits, but also to some remarkable cognitive strengths."
Trait 5. People with autism are good at repetitive tasks
People with autism feel most comfortable with routine and predictability. They don't thrive well in stressful environments where there is lots of change. As a result individuals with autism tend to excel at repetitive tasks which require deep focus on one thing. More and more technology companies including Microsoft, Vodafone and HP are hiring individuals with autism for their unique ability to thrive at repetitive tasks. "We find them [individuals with autism] good for software testing and quality assurance; they can concentrate a long time on a repetitive task and spot mistakes better," said Anka Wittenberg, SAP's head of diversity.
Trait 6. People with autism have an eye for detail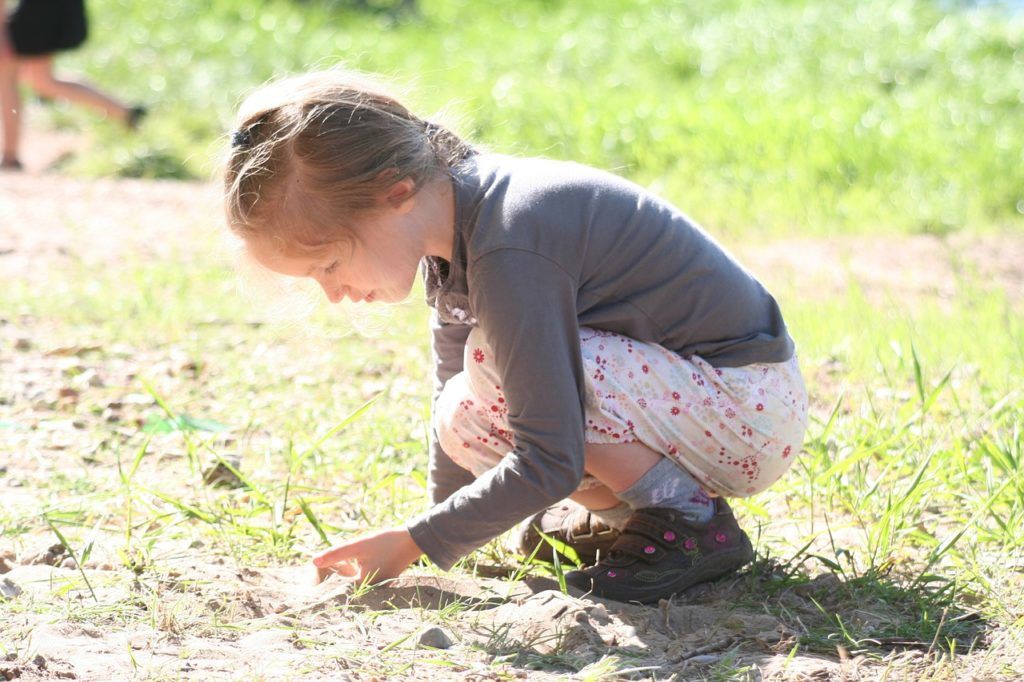 Many researchers believe that it's because of autism's impact on the brain that people with the condition have the ability to remain focused, and notice even the tiniest of details. Individuals with autism tend to enjoy detail-orientated work and are able to work persistently without getting distracted.
Trait 7. People with autism tend to be less deceptive
While individuals with autism have the ability to deceive and to tell simple, white lies, research suggests that they're less likely to cover up their initial lie. This means that they're often unable to maintain consistency between the initial lie and subsequent statements. It's also believed that lie-telling in people with autism is learned behavior rather than an intentional act of deception.
Trait 8. People with autism are non-judgmental
Because individuals with autism have a literal perception of the world, they tend to take things at face value without judging or interpreting them. This has led some researchers to conclude that people with autism perceive the world as it actually is as they don't allow their brain to shape how they see things.
Trait 9. People with autism tend to be reliable and loyal employees
According to research conducted by The National Autistic Society, individuals with autism tend to be conscientious and are often very committed to their work. The research also found that these workers are punctual, honest and reliable. Levels of absenteeism is often lower among these workers.
Trait 10. People with autism have enhanced motion perception
One study found that individuals with autism perceive simple movements twice as fast as those without autism. In addition, there is also research which indicates that those with autism have the ability to perceive patterns and simple line drawings more quickly than those without the condition
AngelSense GPS Tracker for Autism
AngelSense has a mission to protect those with autism who need additional safety measures. Many people with autism have a tendency to wander or elope. This can cause parents a lot of stress and worry. Some are also non-verbal or have a lack of understanding of danger. AngelSense was designed to address these and other safety and well-being concerns to help give parents and caregivers peace of mind. Learn more about the AngelSense GPS Tracker for Autism