How to Ensure Schools Are Well-Prepared for Lock Downs
Preparation is important to any emergency, which is why basic safety skills are taught. Lock downs have joined the list of drills performed at schools, and in the event of a real emergency, children with autism need to have the appropriate support. AngelSense GPS trackers can make a significant difference in a school lockdown situation, but it is essential that schools in the community have taken steps to prevent panic in children with autism.
Determine the tools necessary to keep students safe.
What tools will keep a student with autism calm and safe?


Establish a routine that the child can follow if a lock down is triggered.


Provide ear plugs to block out noise and offer a quiet fidget toy to occupy their attention.


Appoint someone (an aid, teacher, or fellow student) to be the child's "buddy" during lockdowns who can provide comfort.


This ensures the safety of not just the autistic child, but other students and staff.
AngelSense can assist during a lockdown.
If all else fails, there are features included in GPS trackers that can help during a school lockdown. The listen-in feature can help the parent or caregiver determine if the child is calm and safe, and the indoor search can help you find a missing child inside a building. Make sure that all staff and the child are aware of "safe spots", which can help pinpoint location if a child wanders from supervision during the lockdown drill. Assistive technology like AngelSense should not be used independently of conversations with critical staff like the behavior specialist, teacher, and principal.
AngelSense can help after a lockdown.
Once a lockdown is over, AngelSense can be very helpful in calming or locating a child. However, schools should be aware that these features should never be used without confirmation from authorities that it is safe. Otherwise, you could be putting the child in danger by revealing their location to a perpetrator. The alarm can be used to locate a missing child, and the AngelCall feature can help a parent calm a worried or scared child. AngelCall can also be used to communicate with surrounding staff to make sure that protocols listed in the IEP are being followed.
Transition and change are difficult hurdles to maneuver, especially for children with autism. Preparing beforehand, with the help of AngelSense, can guarantee that a lockdown goes as smoothly as possible. Training the schools and the student is necessary in emergency situations, and AngelSense GPS trackers are a fantastic assistive device. However, this is only one piece of the puzzle. It is up to community organizations to help educate others so that children with autism can be as safe as possible, in any environment.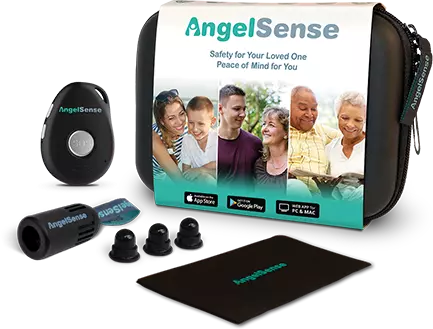 Comments are closed.