7 Innovative Funding Sources for Families of Children With Special Needs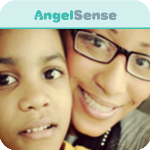 ---
A guest post by Natasha Cornin, an AngelSense GPS and Voice Monitoring Solution expert user and customer care specialist.
CLICK HERE to learn how AngelSense can help you improve your child's safety and well-being.
---
According to the CDC it costs an estimated $17,000 more per year to care for a child with autism compared to a child without autism. Costs include health care, education, ASD-related therapy, family-coordinated services, and caregiver time. For a child with more severe ASD, costs increase to over $21,000 more per year.
The cost to raise a child in the U.S, from birth through the age of 17 is approximately $233,610 (source), I shudder to think of the costs involved in raising my seven year old son with autism. This is especially when I consider that he may always be somewhat dependent on me even as an adult. As a mom, I see my son's care as a labor of love, but the financial reality is daunting to say the least.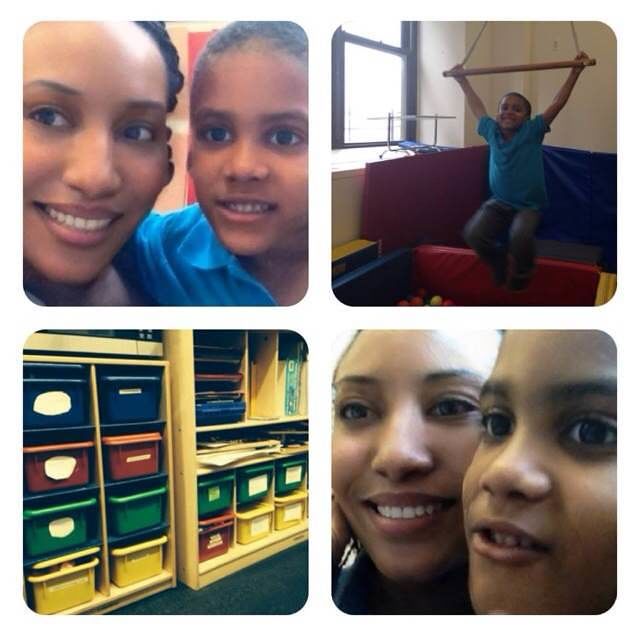 As a single mom, I face a unique set of parental challenges. Gaining access to pricey yet essential services, therapies and tools for my son is a genuine challenge, one that is often frustrating and disheartening. Despite the many challenges along the way, my journey has made me more resourceful, resilient and determined to pay it forward by sharing what I've learned with others.
I am grateful that my work with AngelSense affords me the opportunity to speak with so many parents from different walks of life, living in a multitude of familial configurations: two-parent households, parent-grandparent households and single-parent households, to name a few. Interestingly, the common thread I've noticed in most households is the profound impact that the costs of caring for special needs children have on a daily basis. The costs, although varied and relative to each family, are ever-present and greatly affect each family's quality of life.
You may recall that I explored the application process for the Medicaid Waiver in an earlier post. Today, I want to share some of the funding options I've found recently that may help families cover the cost of AngelSense, and even other expenses related to the ongoing care of their little, and in some cases not so little, angels.
1. ACT Today! SOS Program
ACT Today! SOS is a program that was established in 2005 and is committed to supporting the crucial and immediate needs of those impacted by autism. The program provides funding to help families access vital and effective treatments. They offer grant cycles every quarter. The program will also provide funding for GPS tracking devices like AngelSense.
Click here to access the grant application. Grant amounts vary from $100-$5,000, for anything related to the care and treatment of autism. They require the submission of an invoice to receive grant funding (see left side of site to apply).
2. Friends of Man
This organization requires a referring professional to submit applications (e.g., health care and social workers, clergy, counselors, etc.) on behalf of people in need of assistance. If the request is approved, Friends of Man pays a vendor for the needed items or services. In addition, Friends of Man has a Children's Assistance Program where any teacher, school nurse, counselor, or principal can submit an application on behalf of a child who may need clothing, eyeglasses, medication, or another item of genuine need.
Click here to access the grant application. Grant amounts may vary based on need and availability.
3. Parker's Purpose Foundation Assistance
The foundation provides financial assistance to any family who has a minor (18 and under) with a life altering illness or disability that is in an immediate financial crisis due to unforeseen medical expenses. Funding preference is given to Ohio residents, but is granted outside the state of Ohio if deemed eligible. Grants are given up to $1,000.
Click here to access the grant application. Grant amounts may vary based on need and availability.
4. First Hand Foundation
The foundation provides funding for items to improve the quality of life of individuals with disabilities, not otherwise covered by insurance. Thanks to the dedication of the First Hand Foundation, almost 200,000 families have received funding to access resources for their children since 1995.
Go to the foundation's grant page for additional information. Click here to access the online application. Grant amounts may vary based on need and availability.
5. Ben's Fund
Ben's Fund was established in 2012 by the Seattle Seahawks Women's Association and Traci and John Schneider, and named in honor of their son Ben, who has autism. Their mission is to provide grant opportunities to families across Washington state who need financial assistance with requests related specifically to their child's autism spectrum disorder treatments. From therapies to equipment, they support local families by easing some of the financial strain associated with autism.
Ben's Fund grants are available for up to $1,000.00 per qualifying child, per award year. Go to the grant application page for more information.
6. Easterseals
Easterseals received a grant in 2017 from the Comcast Foundation as part of the Comcast NBCUniversal Assistive Technology Grant Fund. Established in 2011, the fund supports technology programs and services that benefit children and adults, including veterans and people living with developmental disabilities. Six Easterseals affiliates, and Easterseals' headquarters, are among the recipients selected by the Comcast Foundation through a competitive process.
Visit their page to see the list. Ask your school social worker to help you apply for a client waiver with Easterseals. An AngelSense user shared how he applied with this process here.
7. Autism Support Network
The Autism Support Network has a very extensive list of different grants available for autism related expenses. Visit their page for the different options available in different states.
*****
Each organization has different requirements and submission deadlines. Please contact each directly for additional details related to the eligibility and application process.
Was this post helpful? Would you like to see this as a series where we bring you new and creative funding ideas? Or can you recommend a funding source not mentioned in the article? Please share your thoughts below.
Contact Information:
– ACT Today! SOS Program: 1-877-922-8863 | SOSProgram@act-today.org
– Friends of Man: (303) 798-2342 | P.O. Box 937 | Littleton, Colorado 80160-0937
– Parker's Purpose Foundation Assistance: (419) 334-7275 | parkerspurpose@gmail.com | 1056 Hazel Street, Fremont, OH 43420
– First Hand Foundation: (816) 201-1569 | firsthandfoundation@cerner.com 
---
This post is brought to you by AngelSense GPS and voice-monitoring.
AngelSense's wearable GPS tracking and listening device, a web app and smart analytics give special needs parents the peace of mind that their kids are safe.